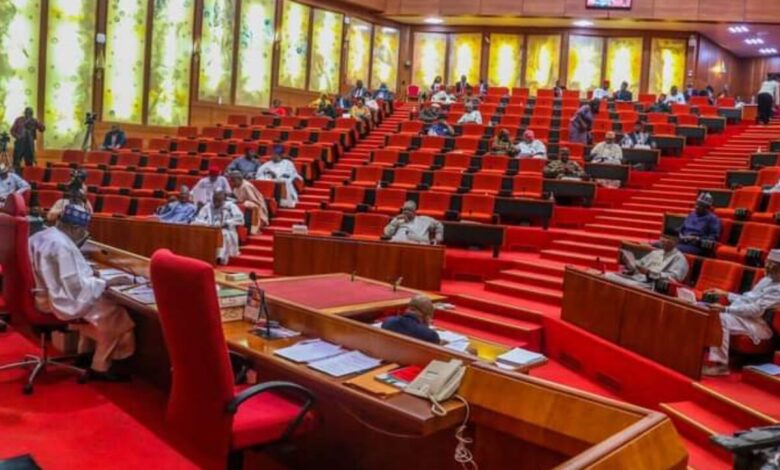 By Nathaniel Zacchaeus, Abuja
The Chairman of the Senate Committee on Finance, Senator Sani Musa, yesterday condemned some heads of the federal ministries departments and agencies for handling their accounts like private property.
The Committee Chairman specifically berated the Nigerian Agricultural Insurance Corporation (NAIC) over its inability to provide details of its finances from 2021, and 2022, up to the third quarter of 2023.
Musa stated this at an interactive session of a joint committee scrutinising the 2024-2026 Medium Term Expenditure Framework and Fiscal Strategy Paper yesterday in Abuja.
Members of the committee regretted the inability of the NAIC management to provide receipts to prove its expenditures from revenue claims.
The committee therefore asked the NAIC to provide detailed receipts of remittances said to have been made with the surplus revenue generated in 2023.
The panel also demanded a breakdown of NAIC finances.
Musa said, "The panel was poised to block all loopholes all in the accounts of MDAs.
"For a long time, the accounts of MDAs have been run as personal property. We want to make a difference.
"We want to ensure that the right thing is done and that this government has what it wants to give Nigerians the dividends of democracy," Musa added.
*Berates NAIC over inconsistent financial records
The Managing Director and Chief Executive Officer of NAIC, Mrs Folashade Josephine, had while presenting the Corporation's 2024 Revenue, Overhead, and Capital Projections, told the panel that the agro-insurance outfit transferred N3, 847, 202, 032.03 to the Consolidated Revenue Fund (CRF) of the Federal Government in 2023.
She, however, contradicted her submission by arguing that the organisation recorded "huge losses in 2022 hence we were unable to remit for the year."
Not impressed by her submissions, the lawmakers took turns to appraise NAIC's performance for the fiscal year, wondering why the Corporation's fortunes continued to dwindle over three years.
Accordingly, the committee mandated the management of the organization to furnish it with the Corporation's audited account covering 2021, and 2022, up to the third quarter of 2023.
The Committee also interacted with the Nigerian Financial Intelligence Unit (NFIU), and the Equipment Leasing Registration Authority (ELRA), with the management of the Corporate Affairs Commission (CAC) not sending representatives to the interactive session.