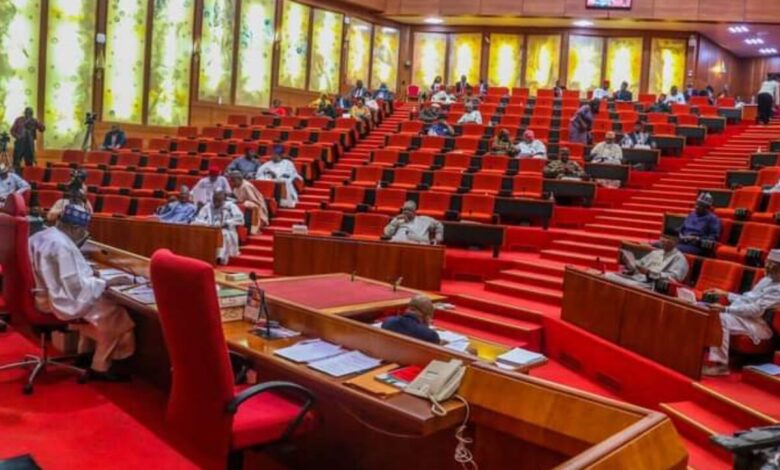 A resolution to eliminate age restrictions in job postings has been passed by the Senate.
Sponsored by the representative of Benue South, Patrick Abba Moro, the motion was passed at the floor of the Nigerian Senate on Tuesday.
"It is pathetic that a graduate in Nigeria who could not get a job upon graduation and decided to go back to school with the hope that a higher qualification or a second or Master's degree could give him a better employment opportunity is thrown into a career paradox when upon completion of his Master's, he comes out to find that he is now above the age of employment and therefore not employable by the sole reason of his age," Moro lamented
According to him, such discrimination violates Section 42 (2) of Chapter 4 of the Constitution of the Federal Republic of Nigeria.
He called senators' attention to International Labour Organisation (ILO) rules that forbid including applicants' ages in job postings. He added that discrimination based on age has prevented many people from realising their potential and would have benefited the global economy, and Nigeria cannot be any different.
The legislator emphasised that Nigerians can still join the National Youth Service Corps at age 30, calling it ironic that some organisations view those over 30 as unemployed. He claimed that this is an obvious violation of applicants' basic human rights.
He demanded that policies be developed by the Federal Ministry of Labour, Employment, and Productivity that would instantly enshrine equality.
The Senate adopted the resolution and requested that the Labour Ministry rewrite its policies to do away with age restrictions in job adverts following debates on the motion during the plenary session presided over by Senate President Godswill Akpabio.
The most recent development coincides with the widespread trend of age restrictions in the Nigerian cooperate sector.
Many businesses have a practice of hiring young Nigerians under the age of 30 to fill open positions.